Ron Wingenbach has coached many quality teams in his three decades at Century High.
George Grannis netted the game-winner in overtime as the Bismarck Bobcats returned from a 25-day layoff with a 4-3 NAHL victory over the Minot…
St. Mary's and Beulah proved to be the cream of the crop in Class AA football this season.
Josh Kolling, Braiden Kuehn and Stephan Packineau from the Shiloh Christian football team have earned Class A all-state second team honors.
Now comes the icing on the cake for the Linton-HMB football team.
FARGO — Bismarck Century came up short in the Class A state volleyball championship match a season ago. Saturday night the Patriots wrote a ne…
FARGO — Before the state championship match, Linton-HMB coach Jaime Richter told her team that win or lose, they'd all love each other, so the…
Bismarck-Mandan area volleyball teams had the Fargodome all to themselves Saturday as the consolation championships went up for grabs at the s…
Scheduling figures to be a sticky situation for winter sports teams after the on, off and now on-again nature of the 2020-21 campaign.
On a roll, you say? Yes, Century's volleyball team is on a roll. How can a team with 23 straight wins not be?
Top-ranked Linton-Hazelton-Moffit-Braddock will have a chance at winning its first state volleyball title.
Century improved to 22-0 with a 25-15, 25-9, 25-18 sweep of Valley City at the state volleyball tournament on Thursday at the Fargodome.
 The year of 2020 has become the year of "what next?"
Advanced Cleaning & Restoration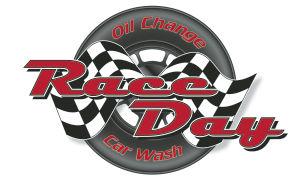 Mark Lardy's opening message to his team turned out to be all-too prophetic.
Over the past three years, Bismarck Century's Lexi Duchsherer has been unbeatable at the state girls' swim meet.
When you have a two-time all-state athlete who ups her game, you've got trouble. That's what Jamestown dealt with in Saturday's championship m…
FARGO -- Century ended the strange 2020 high school football season with a resounding statement: The Patriots are No. 1 -- again.