BOSTON - The brains arrive at all hours in white cardboard boxes stamped "RUSH!" Inside each package is an inch-and-a-half-thick foam liner an…
BATON ROUGE, LA. - LSU football hasn't all been a continual, three-month-long second-line dance, you know. While the once and future (?) king …
Big Ten football gave us field stormings, weird math, shocking flameouts, Heisman Trophy candidates and the best team in the land, according t…
BSC's Cara Haussler earns second All-American honor.
Britta Knudson earns award playing for Jamestown Jimmies.
Former University of Mary baseball coach, Mark Moriarty, will be working for the team he grew up rooting for.
Check out the latest top 10 college football storylines, like Alabama losing its chance for a sixth consecutive playoff semifinal appearance.
MINNEAPOLIS - Coach P.J. Fleck had a message for fans after the Gophers lost 38-17 to Wisconsin on Saturday, a defeat that cost them more than…
GAINESVILLE, Fla. - After he exited the field at the Swamp for the last time this season, coach Dan Mullen made his way to the stump to lobby …
The University of Mary erased an 11-point deficit in the last seven minutes to beat Minot State 56-53 Saturday in the Northern Sun Intercolleg…
These college conference rivals have played against each other for more than 100 years. Can you pair them up?
Through five games, the University of Mary's men's basketball team has added scoring punching to its trademark stingy D.
Check out the top 10 things to know about college football as a big weekend of rivalry games approaches.
Which Top 25 college football teams will prevail this weekend?
Ida Narbuvoll is unbeaten on the cross country course this season. Five races, five wins.
Matt Murschel looks at 10 things we learned this past college football weekend.
Tuesday morning was a long time coming for the Bismarck State College women's volleyball team. But it came awful early.
HARTFORD, Conn. - As Jim Calhoun and his reborn basketball life have been celebrated, the bright light of national exposure has shined on a li…
IOWA CITY, Iowa - The?entire performance just felt off. Sloppiness interspersed with brilliance. One step forward, two steps back is how P.J. …
FARGO — North Dakota State continues its stronghold on the Missouri Valley Football Conference.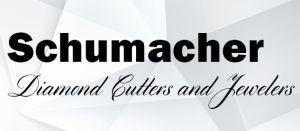 Schumacher Diamond Cutters and Jewelers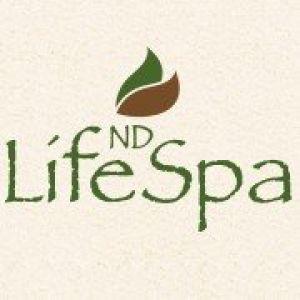 Two wins might not be a moral victory. But it's a start.
GRAND FORKS — The Alerus Center has hosted thrilling, down-to-the-wire finishes for the University of North Dakota football team this season.
Week 12 of the college football season features plenty of compelling matchups, including some upset specials. Here are this weekend's picks an…
Paul Guptill has seen University of Mary football from both sides of the ball the past five seasons.
The leaves have fallen; the golf clubs are in storage. As fall gives way to winter, the college football industry prepares for what it calls "…
The University of Mary used a fast start to post their second victory in three days at the McDowell Activity Center.
With the injury-forced loss of key players during the offseason, the University of Mary women's basketball team has some big shoes to fill.