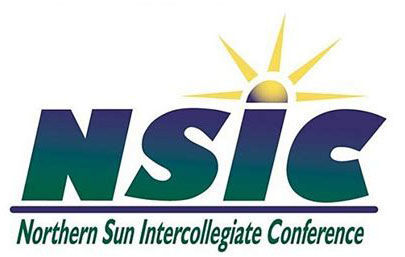 The spring basketball and wrestling schedules will have a different look for the Northern Sun Intercollegiate Conference.
The NSIC announced its spring schedules for the Covid-delayed winter sports this week, with the health and safety of student-athletes, coaches and staff the top priority.
The league will begin conference play in January and schools will follow the NCAA Sports Science Institute guidelines for competition.
To limit possible COVID-19 exposure, teams will play one opponent each weekend instead of the traditional weekend travel partner doubleheaders.
Conference basketball teams will play 16-game schedules over eight weeks, playing one opponent at the same site on consecutive days.
The opening weekend will be two non-conference games against a non-divisional opponent. The remainder of the slate will feature divisional play with 14 games, with each team facing each of the other seven division opponents twice.
The NSIC will not crown an overall conference champion. There will be a North Division and a South Division champion.
U-Mary will open the basketball season with non-conference games at Sioux Falls on Saturday and Sunday, Jan. 2-3. On Saturday, the women's game will tip at 5:30 p.m. and the men at 7:30 p.m. On Sunday, the women start at 3:30 p.m. and the men at 5:30.
The Marauders will open divisional play on the road on Jan. 8-9 at St. Cloud State.
The home opener weekend is set for Jan. 15-16 at the McDowell Activity Center against Minnesota-Duluth. On Friday, Jan. 15, the women tip off at 5:30 p.m., followed by the men's game at 7:30. On Saturday the games will tip at 3:30 and 5:30 p.m.
NSIC wrestling teams will compete in six duals beginning in the second week of January and finishing the second week of February. Schools will face six of their nine conference foes. A regular-season conference champion will be crowned on dual winning percentage.
The Marauders will host St. Cloud State at 7 p.m. on Thursday, Jan. 7 at the McDowell Activity Center in their season opener.
For men's and women's indoor track and women's swimming and diving, schools are developing their own schedules to begin in January.
The U-Mary track teams are slated to host the Marauders Winter Carnival on Saturday, Jan. 16.
The NSIC will continue to monitor Covid conditions locally, regionally and nationally and will make other decisions at a later date as necessary, according to a league release.