Indiana Pacers (14-8, sixth in the Eastern Conference) vs. New York Knicks (4-18, 15th in the Eastern Conference)
Cleveland Cavaliers (5-16, 13th in the Eastern Conference) vs. Philadelphia 76ers (15-7, fifth in the Eastern Conference)
Atlanta Hawks (5-17, 14th in the Eastern Conference) vs. Charlotte Hornets (9-15, 10th in the Eastern Conference)
Minnesota Timberwolves (10-11, eighth in the Western Conference) vs. Los Angeles Lakers (20-3, first in the Western Conference)
Denver Nuggets (14-6, third in the Western Conference) vs. Brooklyn Nets (12-10, seventh in the Eastern Conference)
Los Angeles Clippers (16-7, fourth in the Western Conference) vs. Washington Wizards (7-14, 12th in the Eastern Conference)
BJ Etzold, a 2004 BHS grad, begins his first season as head coach of the St. Mary's girls basketball team today in Fargo against Shanley.
 Century prepared for its first major test of the year with a pair of convincing dual wins in a Thursday night triangular at the CHS Olson gym.
Legacy returns strong team to contend with the best in high school gymnastics.
The reigning state champion Bismarck Blizzard set out some warning flags in their season-opening girls hockey game on Tuesday night.
Shiloh Christian's Graycin Wanzek has been named to the Class B all-state volleyball team.
With 25 practices already in the books, the Bismarck Blizzard are ready for a game.
Blake Fournier scored two goals as Minot State defeated the University of Mary 5-2 on Friday night at Maysa Arena.
Bobcats rally from 3-1 deficit to post NAHL victory over Minotauros
U-Mary women post road win over St. Cloud State. Huskies top U-Mary men in NSIC play.
BOSTON - The brains arrive at all hours in white cardboard boxes stamped "RUSH!" Inside each package is an inch-and-a-half-thick foam liner an…
BATON ROUGE, LA. - LSU football hasn't all been a continual, three-month-long second-line dance, you know. While the once and future (?) king …
Big Ten football gave us field stormings, weird math, shocking flameouts, Heisman Trophy candidates and the best team in the land, according t…
BSC's Cara Haussler earns second All-American honor.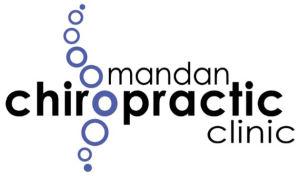 Mandan Chiropractic Clinic - Dr. Erik Isaacson

Better Roofing And Contracting, LLC
Indiana Pacers (14-8, sixth in the Eastern Conference) vs. New York Knicks (4-18, 15th in the Eastern Conference)
Cleveland Cavaliers (5-16, 13th in the Eastern Conference) vs. Philadelphia 76ers (15-7, fifth in the Eastern Conference)
Atlanta Hawks (5-17, 14th in the Eastern Conference) vs. Charlotte Hornets (9-15, 10th in the Eastern Conference)
Chicago Bulls (8-15, 11th in the Eastern Conference) vs. Miami Heat (16-6, third in the Eastern Conference)
Minnesota Timberwolves (10-11, eighth in the Western Conference) vs. Los Angeles Lakers (20-3, first in the Western Conference)
Denver Nuggets (14-6, third in the Western Conference) vs. Brooklyn Nets (12-10, seventh in the Eastern Conference)
Los Angeles Clippers (16-7, fourth in the Western Conference) vs. Washington Wizards (7-14, 12th in the Eastern Conference)