Find Local Jobs. Get Hired.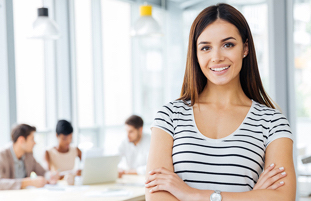 Find local jobs, receive personalized alerts and promote your profile.
Join our Talent Community
Looking for a new job? Browse through the newest job postings on https://bismarcktribune.com/jobs and find your next career.
Browse through the latest employment postings on https://bismarcktribune.com/jobs and find your next career.
In 1870, about half of all Americans had jobs in agriculture, according to the Bureau of Labor Statistics. Today, the USDA reports that farmwo…
It's over. Between you and your job, that is. But this isn't the moment to tell your employer how you really feel. Here's how to have a flawless exit.
How can people turn their hobbies into careers? Take these steps to get started on the road to making a living doing what you really like to do.
With a little help and these step-by-step tips, you might be able to eventually land your dream job. Buzz60's Chloe Hurst has the story.
Stacker considered two data metrics compiled by PayScale to find out which jobs are the most meaningful.

Better Roofing And Contracting, LLC
Advanced Cleaning & Restoration
We all want to do well on the job, but how often do we get ourselves in a real pickle? Here are four ways you might be sabotaging your success…
Choosing a career path is a journey many people travel for most of their adult lives. Here are tips for anyone, no matter age or career level.
Seek out those connected to your hobby. "Then see if you can find a gig or freelance opportunity in the field," Juenger says. "Taking project-…
Think you know all you need to know about the hobby you've enjoyed for years?
"Work your hobby part time on the side first — you might find out you don't like it as a job," says Kevin Caron, owner of Kevin Caron Studios,…
"Turning a hobby into a career requires asking yourself what makes you qualified to turn this idea into a business," says Deborah Sweeney, CEO…
That means setting goals, keeping professional records and opening a separate bank account for what you hope will become your career, Caron says.